Starting a small business is an exhilarating journey, akin to setting sail on uncharted waters with endless possibilities and unforeseen challenges. As you embark on this entrepreneurial odyssey, you must prepare for a thrilling voyage filled with determination, innovation and resilience. The first step in navigating these new waters is to craft a well-defined business plan. This blueprint will serve as your compass, guiding you towards your goals and outlining the strategies to achieve them. Conduct thorough market research to understand your target audience, competition and industry trends, enabling you to steer your business in the right direction. Once your course is charted, it is time to secure the necessary resources and funding to set sail. Whether seeking financial support from investors, applying for loans or utilizing personal savings, a stable financial foundation will determine the stability of your voyage. A keen eye on the budget and a judicious approach to expenses will help keep your ship afloat during rough waters and unpredictable storms.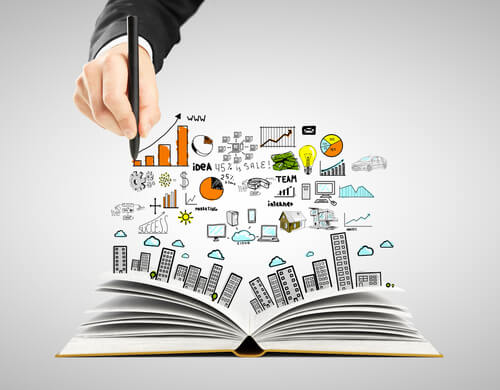 Now that your vessel is ready, focus on assembling a skilled and passionate crew. Surround yourself with individuals who share your vision, complement your skills and bring unique perspectives to the table. The synergy among your team members will play a crucial role in overcoming challenges and achieving success. Nurture a positive and collaborative work environment, fostering creativity and innovation as your crew navigates through uncharted territories. As your small business sets sail, do not underestimate the power of effective marketing and branding. Establishing a strong brand identity and crafting compelling marketing strategies will ensure your presence is felt amidst a sea of competitors. Utilize social media, digital marketing and traditional advertising to connect with your target audience and create a loyal customer base. Be prepared to encounter storms and rough waters along the way. The entrepreneurial journey is riddled with obstacles and uncertainties. Adaptability and resilience are essential traits as you navigate through turbulent times. Embrace failures as learning opportunities and remain steadfast in your commitment to your vision. The ability to adjust your sails when winds change direction will determine your ability to weather any storm.
Continually monitor your progress and make data-driven decisions to stay on course. Analyze key performance indicators, customer feedback and market trends to make informed choices that align with your business objectives. As your small business evolves, published here be willing to pivot and explore new avenues that may not have been initially foreseen but present promising opportunities. Remember that patience and perseverance are virtues of successful entrepreneurs. Rome was not built in a day and neither will your business flourish overnight. Stay true to your passion and maintain unwavering dedication as you traverse this unpredictable sea. With perseverance and a clear vision, your small business will navigate through new waters and reach the shores of triumph.